Let's get real: just because you started meditating does not mean that you will instantly be enlightened.  Nor does it mean that you will perfect this instrument overnight.  What it means is that you have started using a tool – one that you have to train to know how to use – and in order for this tool to be useful you must keep it sharp – continually practice and improve.  With time you will see the results of your efforts.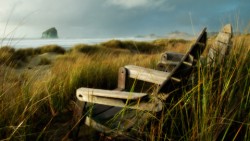 Meditation is not limited to or by a physical condition – laying, sitting, standing, running, swimming, form/kata training – but it is harder to focus and work your way through the meditative process when you have distractions and/or stimulus.
In summary
We can go on and on "metaphoring" this instrument and what it does, but this will help understand things only to a certain extent. The real understanding comes from doing and from experiencing.  One needs to start meditating and gain experience and the understanding will follow.
This series has been an overview of meditation and some of the different components which make up the meditative process.  Let's review the phases of the meditative process:
Step 1. Every day mind:  many thoughts with little or no control over them
Through meditation we are able to achieve
Step 2. Single mind: focusing on one thing or thought
After achieving single mind we are able to slip into
Step 3. Empty mind: no thoughts, the mind is completely empty
There are numerous reasons why we want to use meditation as a tool.  The two most important reasons are:
Controlling our thoughts (effecting our perception and emotions)
Knowing and understanding our consciousness and our subconscious
We must remember that meditation is a way to develop a skill, and like any skill it must be perfected and honed.  It is a technique that you can use to achieve our mental goals.  And although the meditation world is endless, this should give you a basic understanding of the methods and processes available for you to use.
This was the final installment in a series on meditation.  You can use the following links to find the previous posts related to this article.
Part one: Meditation
Part two: Meditation as a Tool
Part three: The Meditative Process
Part four: Meditation in Real Terms

Subscribe

3 Comments »
3 Comments »
Yeah, it's good, very useful, thanks 🙂

Comment by Nathaniel — June 17, 2010 @ 10:20 pm

It is the second entry I read tonight. Thank you.

Comment by skutery — June 20, 2010 @ 2:52 pm

Thanks! very interesting.. i'll try it out

Comment by Alejandra — June 26, 2010 @ 7:10 pm
RSS feed for comments on this post. TrackBack URL
Leave a comment