This is the third part in a series on meditation.  Yuval is a long-time practitioner of meditation as well as the owner of www.martial-arts-potential.com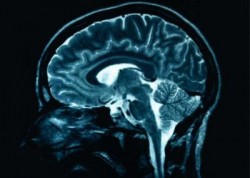 The goal of meditation is to control your thoughts by clearing your mind, or to reach what we call the meditative state of mind.  There are many ways of obtaining this state of mind, but all of the methods have one thing in common: attaining a single mind.
The human mind is a "highway" of thoughts and emotions, whether it is thoughts about the future, past or present.  It may be worries, thoughts of calmness – any type of good or bad thoughts.  However the thoughts materialize, they drift and change often.
A great metaphor for the situation inside the human mind is clouds in the sky. Imagine the clear blue sky as our conscience. We become aware of anything which passes through the sky.  The clouds in the sky represent our thoughts – some big, some small, some black, some white.
The meditative process begins here. Our goal is to rid our mind of its thoughts – or to clear the sky from clouds.  To make this happen, every meditative process we know passes through one important stage:
Attaining single mind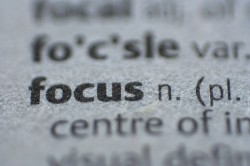 In order to attain single mind, we need to clear our mind.  The single mind is the one thing that all meditative practices have in common, but how we achieve single mind is where the different techniques branch out.  These different techniques include:
release concentration
concentrate
focus on one thought
focus on one thing
Focusing in on a single thing/thought is the best way to start learning meditation. Here are some ideas of the different things you can focus on:
a sensation
a sound
something we see or a vision
a thought
an emotion
breathing in general or breathing to certain area
a mantra
There are many more things that you can focus on, but this list will give you a good place to start.  Whichever the method, it must be something simple.  Try some different techniques to see what works for you.
Entering empty mind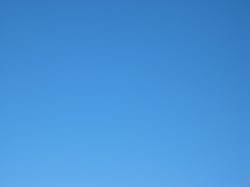 Most practices try moving beyond the single mind into the next phase: empty mind. For some practices the single mind is sufficient, but more advanced practitioners will generally try to achieve an empty state of mind. The empty mind is a state without any thought – the sky becomes cloudless and we become conscious and fully aware. At this state we (our minds) are not aware of space and time. This is not a situation we decide or try to be in, but rather our mind slips into it. It is very hard to reach this stage from our everyday life's routine without passing through the single mind phase first. Eventually, with enough practice, we are able to enter the empty mind stage.  We exit this state when we finish meditating, and when we return there is really no way to understand where we've been.
This post is the third part in a four-part series on meditation.  The next post will address some of the realities of meditation and the meditative process.
Part one: Meditation
Part two: Meditation as a Tool
Part three: The Meditative Process
Part four: Meditation in Real Terms
Subscribe

2 Comments »
2 Comments »
My tool is nature. Pure, balanced, calm and perfect. When i am ready to meditate and clear my mind and focus on something in nature. It could be a feeling.. like the breeze of the wind or the warmth of the sun. It could also be through sight, like a beautiful, dramatic backdrop, or the glowing leaves above me. The sound of birds chirping or a stream and even the smell of pine. Whatever it is, it is a perfect way for me to feel relaxed and at ease because I know there is nothing more wonderful and inspiring than nature.

I breathe in the sensation and allow it to enter into my being, and breathe out my stress and worries, knowing that my next breath in, of nature will heal my brain's insecurities….

Comment by Kim — June 14, 2010 @ 7:51 pm
RSS feed for comments on this post. TrackBack URL
Leave a comment