Paul Polak recently wrote a great article on his blog where he talks about how much is enough?
Paul Polak – How Much Money is Enough?
Making money is something that we have all – at one point or another – taken into consideration in our lives.  Paul's article points out some great ideas on how we can determine when is enough and what we will do with our lives after we reach that goal.
Subscribe

5 Comments »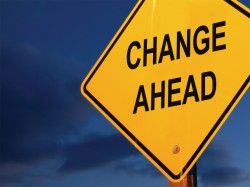 Change.
That one word is so simple yet so extraordinarily important in today's world.  We live in a world where change happens, and is happening faster and faster every single day.  Thinking back just 5 or 10 years and we can see the huge changes in life and society all over the world.
For those of us who travel, seeing change around us is something that you get very used to, very quickly.  By throwing ourselves out into the unknown – which is the thrill of traveling, right? – we are exposed to the front lines of change across the world. It amazes me every time I think about the change that is happening all around us.  Especially in developing countries around the world where technology hits and the change is not gradual but instead a huge leap.
"In times of change, the learner inherits the earth while the learned stand perfectly equipped to live in a world that no longer exists." – Helen Rortvedt
Subscribe

1 Comment »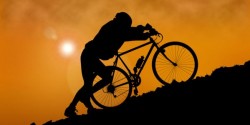 Today I happened upon a TED talk today by Derek Sivers about Keeping Your Goals to Yourself.  He gives an interesting perspective on goal setting and telling others about your goals.  It is a short video and worth the 3 minutes to watch:
Derek Sivers – Keeping Your Goals to Yourself
But it brought about some interesting thoughts about getting up and doing something – working towards your goals.  If you stay where you are, you'll continue to remain the same exact distance from your goals.  But, if you decide to do something – even a little something – you are that much closer to realizing what you have set out to do. read more »
Subscribe

1 Comment »
As many of you know, I am a big fan of traveling, not touring.  Touring to me is just seeing a country and culture at a skin-deep level, leaving much of the beauty and intrigue of a different culture unnoticed.  Traveling, on the other hand, takes you deeper into the culture itself, providing opportunities for learning, inspiration, connection, and growth. read more »
Subscribe

No Comments »

Over the past few years I have been fortunate enough to have the opportunity to ask myself what really makes me happy.  Through my experiences, some trials and tribulations – as well as a little bit of luck – I was able to uncover the simple things in life that really make me happy read more »
Subscribe

2 Comments »
Many of us find ourselves practicing or training for an event or adventure.  We set a goal for ourselves, focus in, and do the things that will prepare us to achieve our goal.  It may take weeks, or months, or even years to get to the place we want to be, but what is important is that we keep on – driving our feet towards our destination.
Finally, the day comes when we are ready to achieve our goal.  We make our final preparations, and then we head out, confident in our abilities to achieve what we have trained so hard for. The journey can start read more »
Subscribe

2 Comments »
Yesterday I had a discussion with a friend of mine, and fellow Roadless Traveler, Chuck. We were catching up and then got into a discussion about happiness and how to live your life. Although the conversation covered a number of different topics, it inspired me to write about one thing in particular: the idea of "Put good in, get good out."
I heard this phrase – "Put good in, get good out" – used on a commercial a few times, but it really struck me as something that I wanted to incorporate into my own life.  I think it really defines read more »
Subscribe

No Comments »